All About Knowledge Management: Tips, Whys, and More! [2023 Guide]
13 min read
Jul 5, 2022
Whether it's a recent sales report, a company policy, or a piece of feedback, your business produces information on a daily basis. Creating and managing knowledge is key for digital collaboration and efficient, cost-friendly workflow. This is where a knowledge management strategy comes in.
Of course, every business already has some kind of knowledge management with tools like team collaboration software. I've seen a Google Drive filled with docs and sheets, Slack channels, emails, PDFs, internal blog articles, or internal Facebook groups. Every company has its own ways. Usually, it's all over the place.
The problem is that scattered knowledge is hard to access and manage. It negatively reflects on overall work efficiency and, in the end, on ROI with high spendings. The costs for this level of chaos are high for every organization
Therefore, if a business produces information, it's best to get into knowledge management and use a knowledge base tool.
If that's what you're planning to do, this article is for you.
What is knowledge management?
Knowledge management is the process of creating, organizing, utilizing, and maintaining the knowledge resources of an organization. This includes:
Product information
Best practices
Sales reports
Customer support resources
Customer reviews
Business goals and KPIs
Company policies
Training resources
Workshop videos
Other documents
Quick access to collective knowledge develops standard operating procedures with improved learning, decision-making processes, and cooperation in an organization. It streamlines the organizational procedures needed to complete tasks, and helps to achieve corporate KPI objectives faster.
Types of knowledge
When talking about knowledge management, we can distinguish three basic types of knowledge an organization can produce. What makes them different is the way in which information is recorded.
Tacit knowledge
It's gained through personal experience and is understood intuitively.
It can be a personal experience, a feeling, or something cultural. All in all, it's something hard to explain and communicate to other people. Some examples include the knowledge of how to effectively speak in front of people, or how to conduct meetings. We can call it soft skills.
Implicit knowledge
Implicit knowledge is often compared to tacit knowledge. However, implicit knowledge isn't always as difficult to define. Implicit knowledge is learned skills. These skills can be applied in a specific situation. Implicit knowledge can be compared to "know-how" knowledge.
Explicit knowledge
Explicit knowledge is structured knowledge.
It's often data-based and organized and can be found in a variety of documents, such as manuals, reports, instructions, white papers, databases, or case studies.
Knowledge management process
A knowledge management process is how a business operates knowledge starting from creating, organizing, maintaining, and sharing it.
There are five major steps in the process of knowledge management:
Creating
It begins with knowledge acquisition. There are various sources of information. It can come from inside or outside sources, from people who have knowledge, and expertise in a given subject.

Organizing
Acquired knowledge should be formatted and published in a knowledge management software. Each knowledge resource should have an assigned category, keywords, and access permissions, so a particular piece of information can be accessed only by authorized employees.

Sharing
Once published and organized, company knowledge can be digitally shared both inside and outside. It can be improved through asynchronous collaboration among employees, but also shared publicly as an external help center website where customers find solutions to their issues.

Analyzing
After some time, you can measure the performance of your knowledge resources. Knowledge management tools usually come with data analytics: views, queries, missed queries, and the satisfaction scores of your knowledge resources. They let you see how your content is being used by clients and your team.

Optimizing
Analyzed data helps you drive conclusions about performance. You can see which pieces of digital content need optimization, which are useless, and which ones need refreshing. You should always be optimizing your knowledge so that it's up to date and on point.
All of the above can be done using a robust knowledge management system with the right features.

What is a knowledge management system?
A knowledge management system (KMS) is a tool for creating, storing, managing, and sharing knowledge resources both within and outside an organization. A knowledge management system houses information in any format, including text, images, audio, and video. Apart from being a kind of data warehouse, it offers numerous features for collaboration, editing, sharing, and analytics.
A KMS can be used to create and manage knowledge-based processes, such as customer service, reporting, reviews, employee onboarding/offboarding, product development, and more.
Difference between knowledge base and knowledge management system
A knowledge base is an externally available self-service platform for a specific audience. It's often used in customer service as a way to reduce human support and allow 24/7 customer support. A knowledge base is a part of a knowledge management system.
Features of a knowledge management system
There are a few features that a hosted system should have in order to make knowledge management efficient.
Rich text editor
A rich text editor is a must for proper user experience (UX). It makes editing simple and allows users to format text, add images, videos, gifs, and easily collaborate with others.
Reporting and analytics
To effectively manage knowledge, you must be able to assess its performance. This is why reporting and analytics are essential features of any knowledge management system. Some of the basic data points you can track include:
Number of views
Search results
Feedback from visitors
Visual customization
Using customization, you can set up an external help center that visually matches the branding of your business. You can choose colors, images, favicons, URLs, and many other customizations..
This provides a more coherent brand experience for customers. If the visual side of your help center aligns with your branding, customers feel safe knowing where they are and what they browse.
Mobile app
Everyone in your company, including those away from a desk, should be able to access your secured knowledge management system through a mobile app. It's critical to keep staff constantly informed about the bigger picture and to connect them to the organization even when they're on the go.
Collaboration tools
Knowledge works best when people collaborate on it. It's good to choose a system that has collaboration features. This will allow contributions, discussions, and access for everybody.
Some of the useful collaboration features include:
Tagging
Instant-messaging
Notifications
Integrations
Comments
Real-time editing
Integration
Connecting your knowledge management software with other tools and apps your team already uses will improve the workflow of your company. Integrate with Google Workspace, Slack, Zendesk, and other tools, so knowledge sharing becomes easier.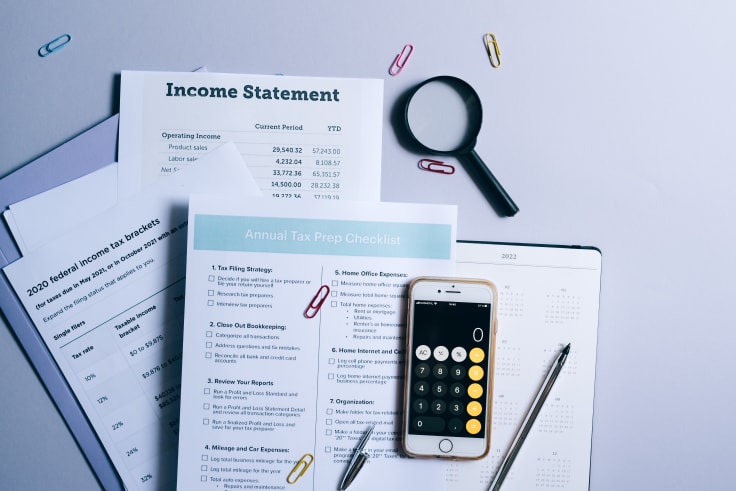 Knowledge management systems
There are various types of knowledge management tools you can use in your company.
Document management systems
They make locating documents simple, help with regulatory compliance, and improve workflow. A system of this sort does not capture data or analyze it.
Content management systems
In addition to document management systems, content management systems (CMSs) store audio, video, and other media files. It's where you can create and publish web-based content.
Databases
A cloud-based database allows people to collect, store, analyze, and interact with data. To make information more accessible, databases are indexed. A digital database system maintains the integrity of data preventing any changes. Setting up and maintaining such an infrastructure is costly and takes skills.
Data warehouses
It's a type of database that enables business intelligence activities. It pulls, stores, and analyzes data from various areas and sources in an organization. It transforms data into meaningful information. It takes even more know-how to maintain data warehouses.
Intranets
Intranets are private networks that exist only within a company. They allow the exchange of knowledge, tools, and processes among internal stakeholders. While they might be time-consuming and expensive to maintain, they provide several groupware services, such as internal directories and search that helps in collaboration.
Wikis
Because of its simplicity, a Wiki can be an easy-to-use knowledge management tool. They make it easy to add and update information. However, this kind of simplicity might lead to misinformation because it's easy to make changes by anyone with access.
Knowledge base
A knowledge base is a structured collection of documents usually used in customer service. It contains answers to frequently asked questions, how-tos, and troubleshooting tips. A knowledge base allows customers to find solutions on their own. Since a knowledge base is available 24/7, customers can do it anytime they want and there's no need to contact support agents.
Here I can recommend KnowledgeBase. It's designed to improve customer experience and empower your support team.
With information about your product or service properly organized in a customer support knowledge base, your team can quickly provide consistent answers in line with the tone of voice of your brand. With an internal knowledge base at their fingertips, your agents' response time will move to the next level.
At the same time, the external help center will boost customer experience. Customers can find answers without starting a chat with your agents. This means less workload for your team and a bigger focus on burning issues.
You can try it out for free for 14 days.
Knowledge management use cases
Company knowledge has numerous applications. Here are some of them:
Employee onboarding
Employee onboarding means a lot of information. With a knowledge management system, new employees can easily find needed information, so they can quickly stand on their own feet and start their job. Also, smoother onboarding reduces costs.
Internal communications and updates
Sometimes it's better to communicate with employees through knowledge management software. This will reduce chat noise and distractions. A knowledge management system is a great tool to publish company policies, business updates, and other internal documents.
Streamlined customer service
With a customer support knowledge base within reach, your customer support team can quickly jump into a knowledge base and send in-depth answers at the right time. Also, this keeps all support agents on the same page when it comes to information, so their answers are consistent.
Product enablement
Product enablement helps other employees gain knowledge about a company's product. A company-wide knowledge management system will keep your employees in the know when it comes to product updates and the newest features. This also helps to exchange information between departments.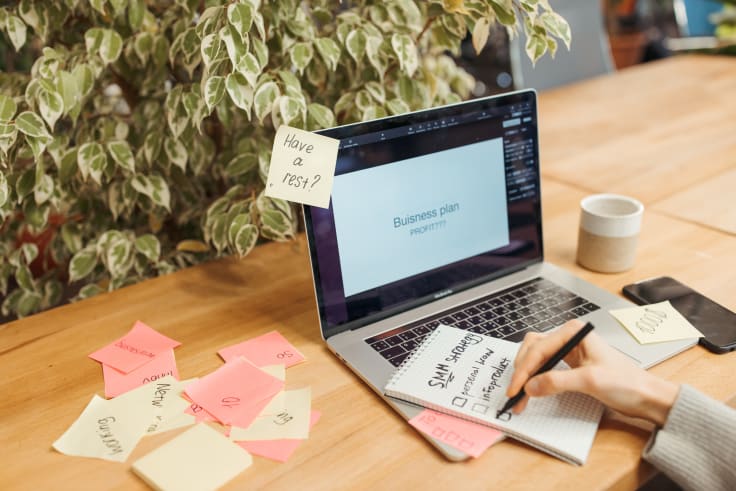 Benefits of knowledge management
A smooth flow of information improves your organization on a few levels.
Identification of skills gaps
Creating documentation with any type of knowledge can reveal gaps in the competencies in a team. This can be important information for management which can decide whether to fill the gaps with new brainpower, or make other adjustments.
Knowledge-based decision making
Company knowledge is a goldmine of insights. Documenting such knowledge can pay off in the future as your team can make better business decisions based on historical data.
Knowledge maintenance
Collecting the intellectual capital of your team and company lets you keep organizational knowledge even when your most knowledgeable employees leave your company. Years of hands-on experience and knowledge will surely be valuable to your team, and the future of your company.
Operational efficiencies
Knowledge management helps employees find necessary information faster. This saves time spent on research, contacting people, and allows faster decision-making. All in all, it's cost effective and increases the productivity of your team.
Increased collaboration and communication
Knowledge management helps build an organizational culture with transparency. Documenting organizational knowledge creates alignment around information and common goals which are available to everyone across the company.
Data security
The best knowledge management systems allow employees to customize the security permissions of a document, making sure only the right employees can access it.
What kind of information is captured in knowledge management?
Every company has its own way of managing knowledge and stores different types of information. It can be:
Documents
Company handbooks
Benefits breakdown
Product FAQs
Holiday calendars
Release notes
Team data
Strategy
Style guides
Project briefs
Project reviews
Competitor briefs
Product development timelines
Presentation tactics
Best practices
Organizational data
Company structure
Home office rules
Procurement flows
Individual contract information
Contact information
Business information
Organizational news
Company media mentions
Information technology (IT) updates
Employee benefits
Promotions
Integrations
NPS scores and insights
Product updates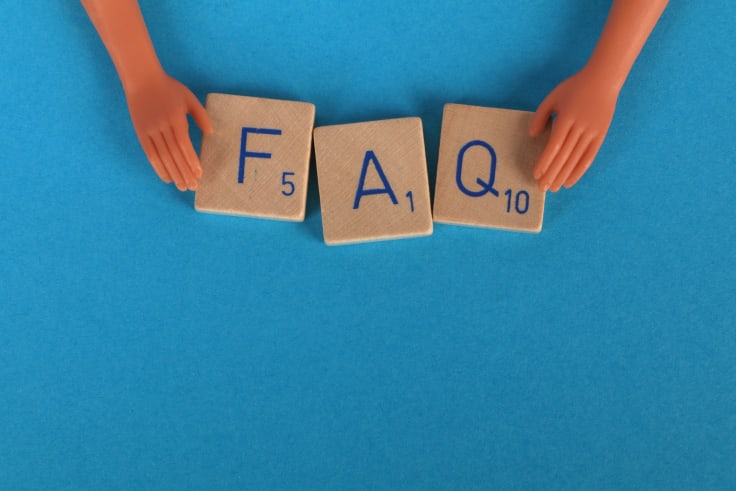 Knowledge management FAQs
How can knowledge management promote organizational learning?
Knowledge management may encourage organizational learning by fostering a knowledge-driven culture in which curiosity and openness to new information are inherent aspects of an organization's structure.
How can knowledge management be implemented?
Knowledge management may be established using change management techniques to select a knowledge base, establish success metrics, and foster high adoption.
Who owns knowledge management?
Depending on the organizational structure and size, knowledge management may be the responsibility of individuals at various levels. It's possible that in a small firm, it's everyone's job to maintain their knowledge base and encourage usage, while in a large corporation, it can be done with the help of a knowledge manager.
What's the knowledge management cycle?
The knowledge management cycle is made up of four distinct phases: capturing, processing, distributing, and utilizing knowledge.
Knowledge management strategies that drive productivity
Make it easy to share knowledge
Hone a corporate culture in which employees freely transfer knowledge. A knowledge management system fosters such an atmosphere by making knowledge easily accessible.
Create repeatable processes
Don't have employees reinvent the wheel every time they want to share knowledge. Use easy-to-share templates and make sharing knowledge more effective.
Incentivize knowledge creation
Reward those who contribute the most. Encouraging more people to contribute knowledge by making it easier for contributors to receive credit for contributions.
Encourage high usage
Asking questions is acceptable, but if employees interrupt others to get answers rather than look for them in a knowledge base, establish gentle reminders for them to do so. This will save time for both sides and limit distractions during work.
All in all, these strategies improve information flow and foster the culture of openness, curiosity, and knowledge sharing.
Why does knowledge management fail?
There are several causes for failures in knowledge management. Three of the most significant ones are as follows:
Holding onto knowledge
Some employees hoard knowledge to maintain a particular position or level of importance within a company. Others may just not have time, interest, or a place to share it.
Searching is time-consuming
When a company lacks a single source of truth, information may be scattered across numerous databases. If an employee doesn't know where to look or has to browse different systems for an answer, they may just give up, or turn to their coworkers for answers.
Lack of executive support
Why should employees care about knowledge management if their supervisors don't? All leaders should be advocates of knowledge management and encourage staff to utilize it throughout the implementation process and beyond. The example comes from the top.
Lack of ownership
It's one of the most frequent reasons why knowledge management fails. When companies make everyone responsible, no one is responsible. There should be an owner, or owners, who stay on top of all new information and materials, and conduct regular reviews of the state of business to see what needs to be archived or updated.