A Guide to Creating a Policy and Procedure Manual
8 min read
May 11, 2023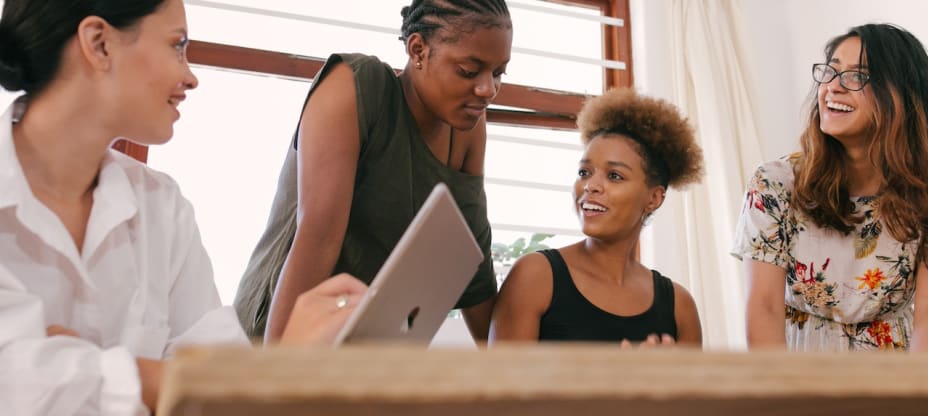 You see, when employees are all geared up and ready to go, they're more productive and can make smarter decisions for your business. But if they're in the dark about existing procedures and how things work, well, they won't be able to stick to the company's guidelines while getting stuff done.
Now, policy and procedure manuals are like the secret sauce that helps companies stand out from the rest. Whenever employees are puzzled or unsure, they can turn to these handy guides for quick and easy answers. It's all about keeping your business running smoothly and maintaining a consistent level of work across the board.
In this article, we'll dive into what exactly a policy and procedure manual is all about, how to whip one up, and some top-notch tips to make sure it's a smashing success. So, let's get started on making your workplace the best it can be!
So, what's the deal with policies and procedures manuals?
Think of these manuals as a one-stop-shop where your employees can find all the juicy details about how your company runs. They're like a treasure trove of knowledge that helps employees navigate their decision-making and get the job done right.
These manuals are jam-packed with everything your team needs to know about your business operations. They cover the whole shebang – from best practices, what's expected of employees, work policies, HR stuff, tech guidance, and so much more.
With a policy, safety procedures, and procedure manual in place, everyone's on the same page, playing by the same rules. These guides give employees a roadmap for the major decisions and actions they need to tackle on the job. Plus, they make sure that everyone's keeping it professional and maintaining high standards at all times. Pretty neat, huh?
Different types of policy and procedure manuals in workplaces
Workplace procedure
These manuals give employees the lowdown on the rules they need to follow at work. It's like the ultimate guide for starting new projects or hiring new teammates.
Leave policy
This one's all about the ins and outs of booking time off – from how early they need to plan it to the handover process.
Relocation policy
Got employees moving to a new office? These manuals explain the steps they need to take and how to apply for such a switcheroo.
Health and safety procedure
Keep your peeps in the know about health and safety guidelines, like how to use their workstations safely.
Employee benefits policy
This one covers all the cool perks your company offers, from bike-to-work schemes to maternity/paternity leave and training opportunities.
Organization culture policy
Some companies like to spell out their company culture, giving employees a heads up on what's expected of them when it comes to interacting with others and how to behave in the workplace.
Employee referral policy
Referring a friend for a job? This policy explains the compensation process for recommending someone for a role.
Team outing policy
When the team takes a fun trip outside the office, this manual offers guidance on how to conduct themselves during the outing.
HR policy
Your HR peeps have a ton of policies on how your business handles personnel matters – from disciplinary actions to making complaints.
Remote Working Procedure: For employees working remotely, these manuals lay out the rules of the game, including checking in with their manager and guidelines for virtual meetings.
Boost Compliance: These manuals help employees stick to the rules and regulations of the workplace. It's essential for them to know the legal requirements so they can handle business the right way.
Smooth Out Internal Procedures: With clear expectations, internal procedures become a breeze and everyone's on the same page. Explicit standard operating procedures in the manual make it easier for employees to follow along.
Navigate Incidents and Emergencies: Unexpected stuff happens, but the manual's got your back! It provides guidance on how to handle tricky situations, ensuring that your business keeps running smoothly.
Direct Employees to the Right Help: Employees got questions? The manual shows them who to turn to for answers, like what to do if they're facing harassment at work.
Be the Ultimate Source of Truth: The manual is like the holy grail for employees – they can trust that the info inside is accurate. No more guessing games about policies, just consult the manual for dependable directions.
Keep Structures and Processes Consistent: By laying out procedures and processes, the manual ensures consistency across the board. With step-by-step guides, employees can work effectively alongside their teammates.
How to create a killer policy and procedure manual
Get your detective hat on
First things first, you gotta dig deep and find out what content should be included in your own policy manual and procedure manual. Chat with every department to discover their specific needs and any info that's currently MIA in their day-to-day tasks. Jot down all the topics you want to cover, but hey, no stress! You're not going solo on this mission.
Gather your dream team
Now it's time to assemble your A-team of content creators. Bring in representatives from every department who have the know-how to craft a super useful manual. A mix of expertise is key to making a manual that'll resonate with everyone in the company.
Bring Your Manual to Life
Ready to create that content? Here's a breakdown of the process:
Choose a Topic: Pick a subject you want to cover and hand it over to the person with the right expertise.
Draft It Up: Write a draft with all the important info for your policy or procedure.
Jazz It Up: Find relevant images to make your content pop, and add links for more info.
Highlight the Important Stuff: Use callouts to emphasize crucial points.
Clarify Roles & Responsibilities: Describe the roles and duties of employees mentioned in your policy.
Cite Your Sources: Include references to any source material you're using.
Let the Team Weigh In
After prepping your policy or other procedure template, have your documentation team review it. Fresh eyes can spot errors or confusing sections. Subject matter experts can double-check accuracy and quality.
Hit Publish
Make sure you've got the right software to publish your manual digitally (bye-bye, old-school printed manuals). Internal knowledge base software like Document360 can help you create a search-optimized website with a built-in content hierarchy. The goal is easy access for everyone in the company.
Gather Feedback and Analyze
Data If you're using the right software, collecting feedback and monitoring analytics is a breeze. Document360 lets users rate articles and leave comments, so you know if the content's hitting the mark. Plus, you can track author, article, and category performance.
Keep It Fresh and Updated
With all that feedback and data, you can maintain and refresh your content like a pro. See which articles need updates and check failed searches to find missing content. If an article is super popular, consider expanding it or making it more prominent in the manual.
Keep Your Content Fresh
With all the feedback and data you've collected, you're now in the perfect position to keep your content fresh and up-to-date. You'll be able to spot which articles need a little TLC and update them. Noticed some failed searches? That's a great way to identify any gaps in your content. And if certain articles are getting a lot of love, think about expanding them or giving them a prime spot in your manual. Keep it fresh, keep it relevant, and your manual will continue to be a go-to resource for your team.
How to Rock Your Policy and Procedure Manual Implementation
Share the Updated Guidelines
Creating a manual is only half the battle – you've got to make sure it gets into the hands of your employees. So, get creative with distribution – link it on the company intranet, share it in Teams, or send it out via email.
Centralize Your Manual
If you're using the right software, you can make your manual accessible from anywhere – whether your employees are at the office, working from a coffee shop, or in the field. Easy access means your manual will actually get used.
Keep Teams in the Loop on New Guidelines
Whenever you add new guidelines or policies to the manual, give your team a heads up. Highlight new content on the manual's homepage so employees know there's something new to check out.
Set Up a Training Schedule
Help your employees get the most out of the manual by showing them the ropes. A training schedule can guide them on how to use the manual and where to find specific policies. The more comfortable they are with the manual, the more likely they are to use it when they have questions.
Plan Regular Reviews
If your manual's info is outdated, employees will stop using it. By setting up a regular review cycle, you can keep tabs on what content needs a refresh to stay in line with current company policy and ensure accuracy.
And That's a Wrap!
Imagine a workplace where employees don't have to play a game of telephone to get the info they need. With a handy-dandy policy and procedure manual, vital information is just a click away. This not only makes your company run smoother, but it also empowers a well-informed workforce. When employees have a solid understanding of your company's policies and procedures, they're more effective and ready to tackle any curveballs that come their way. So, let's get that manual rolling!