What is Customer Self Service? Benefits, Examples, Best Practices, and More
11 min read
Dec 16, 2022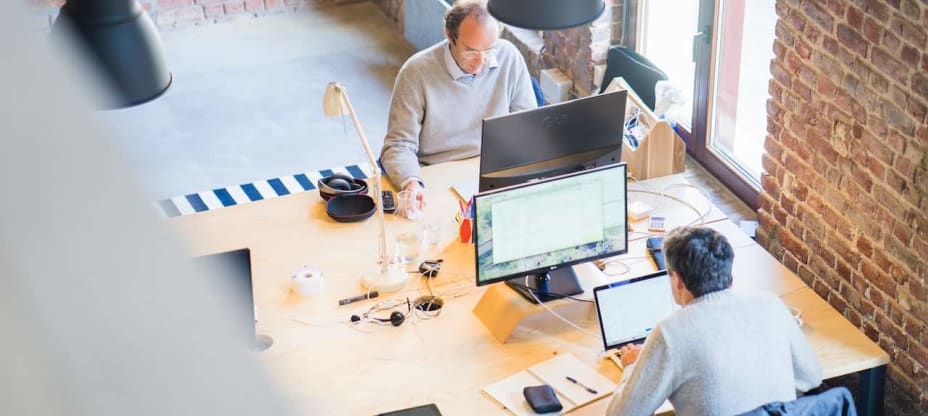 Customer service is a critical component of any business, and in the digital age, it's crucial to provide efficient and quality support for customers. As customer needs become increasingly complex, providing quick resolution can be difficult. Customer self service can help deliver an improved customer experience while relieving pressure on your customer support team.
By enabling customers to find the answers they need quickly and easily without having to contact a live agent, you not only keep them satisfied but also save your organization time and money.
In this blog post we'll look at how establishing effective customer self service strategies can improve both customer satisfaction levels and reduce costs by helping companies better manage their resources.
What is customer self service?
Customer self-service is a customer service approach where customers can access and easily manage their accounts, products and services themselves, without the need for customer service personnel.
Not only does customer self-service provide customers with more options to manage, update or order services, but it also offers organizations an efficient method of customer operations management.
How to provide self service?
Providing customer self service with a knowledge base is an efficient way for customers to find the answers they need without having to wait for customer service. By setting up a customer self service portal, customers are able to search through your database of information and find the exact help they're looking for.
A knowledge base is a customer self service portal that benefits both businesses and their customers alike. It helps create a helpful help center where businesses can publish how-to articles, answers to frequently asked questions, and categorize those articles in logical order.
Not only do these features make it convenient for customers to search for what they need, but they also make sure that your content can be found through your own search bar as well as internet search engines like Google.
Here's more about building a knowledge base.
Why is customer self service important?
Gone are the days when picking up a phone and dialing the customer service number was the only way customers could reach out for support.
Self service solutions are now taking over customer service needs. A study conducted by Dimension Data reveals that 73% of customers prefer to use a company's website rather than social media, SMS or live chat for support. Companies have had to adjust their strategies to accommodate a customer self service portal for their customers.
It's no surprise that when customers can't find answers to their questions quickly, it can be extremely frustrating. A study conducted by Microsoft uncovered just how prevalent this problem is – 74% of customers admitted to feeling completely exasperated when they couldn't find solutions on their own.
These results indicate a clear need for companies to prioritize providing customer self service solutions.
Benefits of customer self service
Companies that implement self-service strategies for their customers can see a number of benefits.
Savings
One of the primary benefits of customer self-service is that it is cost-effective.
Businesses can save a significant amount of money by investing in self-service technologies, as they can reduce the number of support teams that they need to hire and train.
Additionally, self service technologies can help to automate many of the tasks that customer service representatives typically perform, such as answering frequently asked questions and resolving simple issues.
Convenience
Another benefit of customer self-service is that it is convenient for both businesses and customers.
Customers can use self-service channels to get the information or assistance they need on their own schedule, without having to wait on hold or schedule an appointment. And businesses can provide self service options 24 hours a day, 7 days a week, which can help to improve customer satisfaction and loyalty.
Increased customer satisfaction
Customer self-service can also lead to increased customer satisfaction.
When customers are able to resolve their own issues quickly and easily, they are less likely to become frustrated or angry. And when businesses provide multiple self service channels, such as phone, email, and live chat, customers have the flexibility to choose the option that best suits their needs.
Improved customer retention
Improved customer satisfaction can lead to improved customer retention.
When customers are happy with the service they receive, they are more likely to continue doing business with a company. Additionally, happy customers are also more likely to tell others about their positive experiences, which can help to attract new customers.
Reduced costs
In addition to being cost-effective, customer self-service can also help businesses to reduce their costs in other ways. For example, by reducing the number of calls or emails that customer service representatives need to handle, businesses can save on labor costs. Additionally, by providing customers with the ability to resolve their own issues, businesses can avoid incurring costs associated with returns or exchanges.
Examples of customer self service
Companies that want to provide self-service to their customers have a wide range of options available to them.
From a customer self service portal and live chat systems to self-checkouts and virtual assistants, there's no shortage of ways for companies to let their customers serve themselves.
As an example, self-service kiosks have become very popular in retail stores, as they reduce labor costs and free up a support team for more important tasks. Uber is another great example of self-service success – their ride-sharing app allows customers to order rides and pay for them in just a few taps on their smartphones.
Have a look at some examples of self service tools.
FAQ page
Whether you're a retailer or another kind of company, an FAQ page is a must-have to help customers find quick answers to their questions. It's important that these answers are simple and concise - there's no need to bog customers down with unnecessary information.
To ensure the best customer experience, providing links to knowledge base articles or staff support such as phone lines and live chat should be considered in your FAQ design.
This way, customers can get the detailed information they need without having to search for it.
Knowledge base
A self service knowledge base is a virtual space where customers can go to look up information about the product or service they are inquiring about. It is not just limited to FAQs, but also provides live chat support, tutorials, videos and other valuable resources. This allows customers to find the answers they need at their convenience instead of having to wait for live support.
By making self service knowledge bases easily accessible, companies can significantly reduce their customer service costs and improve the customer experience.
Learn more about the benefits of knowledge base.
Community forum
Setting up a community forum can also help customers feel like they're part of a bigger group. It creates social proof and fosters a sense of belonging, which helps encourage loyal customer registrations and referrals.
Not to mention the fact that it makes customers feel heard and listened to—which can go a long way towards creating customer loyalty. Moderators ensure that people are staying on topic and following etiquette rules while admins take a higher-level over view to make sure that the customer platform is running smoothly.
Chatbots
Today, we see chatbots answering questions everywhere customers are messaging. This includes messaging via websites, mobile apps, SMS, and social channels like WhatsApp and Facebook Messenger.
Messaging and bots enable customer service team to scale their operations and provide always-on support at the customer's convenience. Meanwhile, agents are freed up to focus on the conversations that truly need a human touch.
Automated call center
Even in the age of emails, texts, and DMs, phone calls and supporting technology play an important role in customer service.
In a self service scenario, a customer calls a support team to solve a problem without speaking with a live support agent. Interactive voice response, also known as IVR technology makes this type of customer self-service possible. Combined with automated voice menus, IVR can also provide pre-recorded answers to frequently asked questions (FAQs) like "What's your mailing address?" or "What's the status of my order?"
Best practices
Make it easy to find
The first step to creating a successful customer self-service experience is to make it easy for your customers to find. Your knowledge base portal should be prominently featured on your website, and it should be easy to navigate. Customers should be able to find what they're looking for without difficulty.
A great self-service experience is all about making it easy for customers to find the answers they need. You can start by introducing self service options as the first touchpoint in every channel your company uses. Make sure your homepage has a prominent link to your help center, so users know that's where they can go for assistance.
If you have an internal search bar, configure it to lead visitors directly to helpful resources when they search key terms. And why not get friendly and greet visitors right away with a chatbot that offers help?
You should also give extra love to your help content with good search engine optimization. That way, even if people are searching online for solutions to their problems, they're likely still going to discover the company's own help resources in the results pages. Investing in great self-service experiences really pays off!
Keep it up-to-date
It's important to keep your knowledge base portal up-to-date with the latest information. If there are changes to your product or service, be sure to update your self-service content accordingly. This will ensure that your customers always have accurate information.
Outdated resources aren't just ineffective—they can also reflect poorly on the company by presenting inaccurate information. Customers don't want to waste their time reading irrelevant content or struggling to understand outdated guidance.
Sure, it takes a bit of effort and dedication to keep help resources up-to-date but investing in reliable resources will always be worth it — after all, your customers deserve the best!
Make it accessible
In today's world, it's important to make sure that your customer self-service experience is mobile friendly. More and more people are using their smartphones and tablets to access information, so it's essential that your self-service portal is optimized for mobile devices. This will ensure that your customers can easily access your content no matter where they are.
Be sure to consider the accessibility of your customer support channels and compare the various advantages that each offers.
For instance, though call centers are helpful for those with visual impairments, they don't offer help to non-speaking people.
Similarly, while web-based self service portal and chatbots work well if someone has a hearing challenge, they're not favorable for folks without internet access.
To create an equitable customer service experience, look into several self-service tools that best fit your customers' needs. Think about how a chatbot can assist foreign language speakers or how providing content in multiple formats can benefit those with disabilities. Putting these options in place shows customers that you prioritize their needs and value their accessibility requirements.
Use engaging visuals
Keeping help resources engaging helps user satisfaction as it encourages people to stick with the product.
When seeking help, users expect to be offered an interactive, valuable experience that is tailored to them and their individual needs - this helps make the session more enjoyable and keeps users engaged. Research also shows that when content is presented in a visually stimulating way, people are more likely to process the material better and retain it longer. For this reason, providing a more engaging user experience is essential for imparting useful knowledge that extends beyond the technical details of a product.
Ultimately, well-written and engaging knowledge base create stronger user relationships with your product or service, strengthening your customer base for years to come.
Be clear
Make sure you're speaking the same language as your customers.
No matter how helpful your knowledge base articles may be, if they're filled to the brim with corporate jargon or complicated terms, they'll leave consumers more frustrated than informed. To avoid any confusion, it's important to use words that are concise and at a U.S. 8th-grade reading level for maximum accessibility and easy navigation.
AI writing assistants can help keep content consistent and understandable so that customers can find answers quickly without getting overwhelmed by too much information. By designing a thoughtfully organized knowledge base with conversational language, you can make sure that customers stay engaged and understand your products better!
Build your strategy
Developing a customer self service strategy is an important part of providing top-class service to your customers.
This strategy should help customers find the answers they are looking for quickly and easily, in a way that meets their needs. Depending on the size and scope of your business, you may need different tools to achieve this.
For example, if you're a small business, using platforms like website FAQs or automated chatbots can be great solutions for simple queries and straightforward self-service options. KnowledgeBase can be helpful here. It's a simple-to-use and affordable knowledge base software you can use to start providing self service support.
You can try it out for free for 14 days.
If you want to learn more about customer self service strategy, make sure you watch this video:
Larger businesses can look into more advanced customer response management systems or even a dedicated support team depending on the complexity of their services. Either way, designing easy to use, intuitive solutions means that customers get assistance when they need it in an efficient manner.