Customize your SaaS knowledge base
Build a SaaS knowledge base and make it match your brand design. Choose a URL, colors, logo, favicon and links.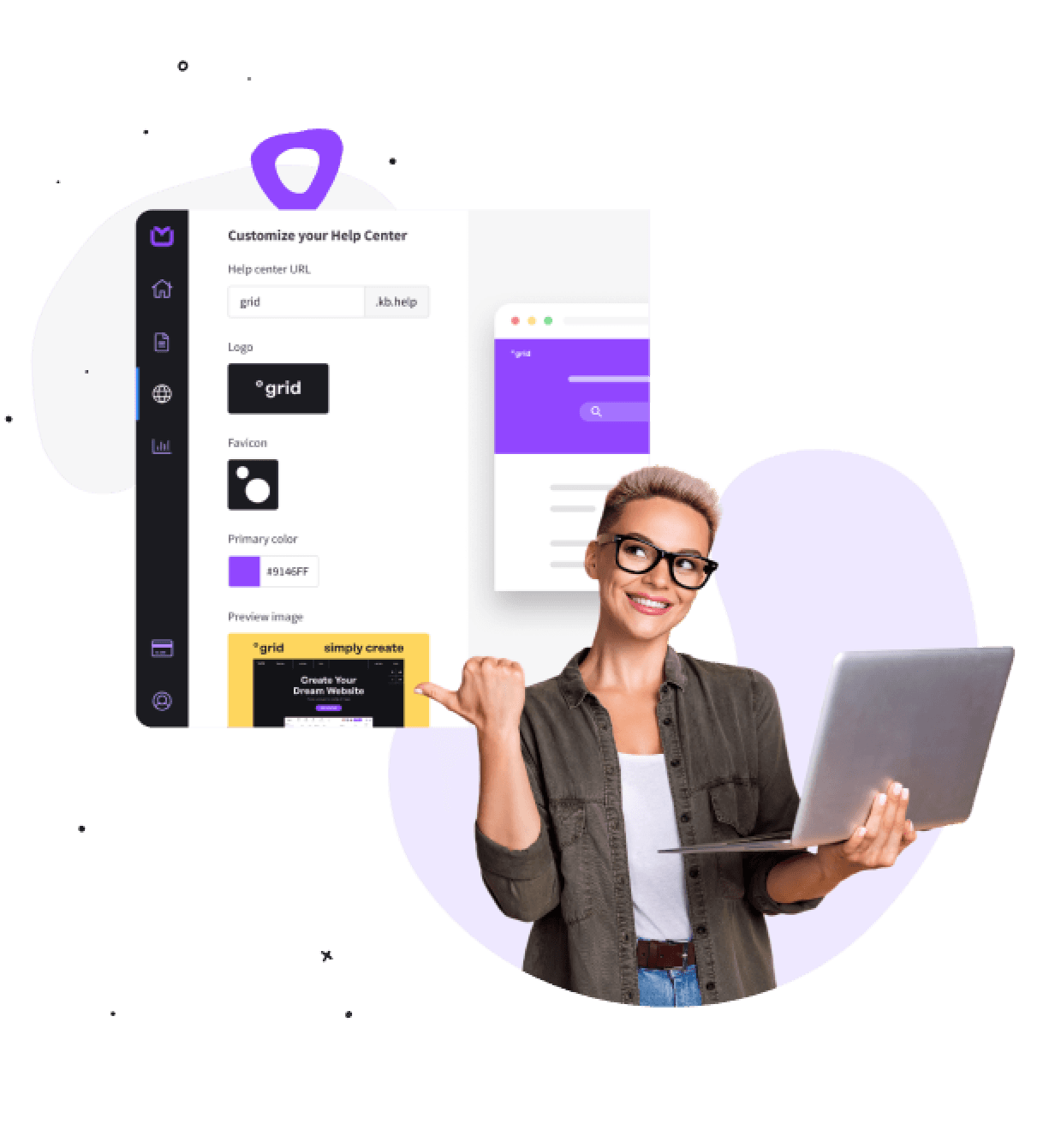 Create content using AI
Use AI to generate titles, keywords and articles off of a few pieces of information.
Manage your documents
Organize your product information by dividing it by topic, keyword, or visibility status. Maintain your knowledge base and provide accurate information.